catch the glow shimmer fluid
Shimmer all over!
Diese Creme garantiert glanzvolle Auftritte! Ganz nach Lust und Laune kann das Highlighter-Fluid auf Gesicht, Hals und Dekolleté aufgetragen werden. Es verleiht der Haut sofort sichtbaren, verführerischen Schimmer. Die trendige, edle Verpackung in schwarzem Lackglanz macht sie zu einem Musthave für jede Handtasche.
VK: 30ml – € 3,95
all over shimmer powder dust


Duftender Puder in Sprühflacon mit Retro-Look
Wer kann da widerstehen? Der süße Sprühflacon sieht nicht nur hübsch aus, er sorgt auch für eine einfache und saubere Dosierung des Puders. Ob auf Gesicht, Schultern oder auch den Haaren erwünscht, mit einem leichten "Puff" lässt sich der zarte all over shimmer powder dust von p2 cosmetics überall gleichmäßig verbreiten. Und dabei duftet er auch noch herrlich winterlich süss.
VK: Flacon 3,8g – € 3,65
2in1 paper & transparent powder
Für einen perfekten Teint
Das super praktische Kit ist ein unentbehrliches Multitalent, wenn die Haut anfängt zu glänzen. Zuerst die betroffenen Stellen mit den enthaltenen Oil Blotting Papers abtupfen, um Fett und Glanz zu mindern. Anschließend den Puder mit dem Schwamm-Applikator je nach Bedarf leicht auftupfen. Insbesondere die T-Zone neigt zu Fettglanz und lässt sich mit dem Transparentpuder perfekt mattieren. Wo und wann immer der Hautglanz auftritt, mit dem p2 2in1 paper & transparent powder ist jeder perfekt ausgerüstet, denn ein Spiegel ist auch gleich dabei.
VK: Puder-Dose mit Spiegel + 60 Papierblättchen: € 5,65
be a diva! lipgloss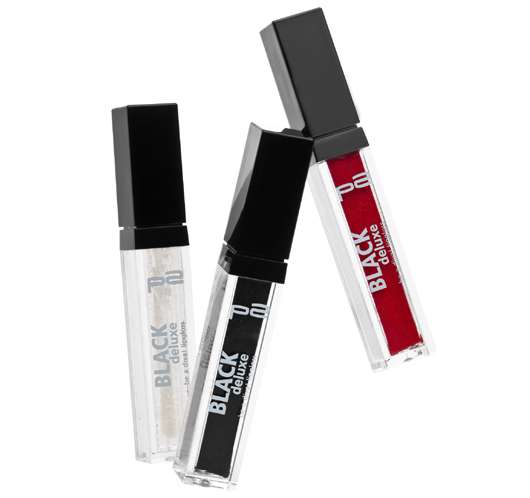 Für Lippen mit dunklem Glanz
Absolut angesagt in diesem Winter: Lippen mit dunklem, intensiven Glanz – Celebrities und Beauty-Ikonen lieben diesen Style! Mit dem neuen p2 Lipgloss lassen sich gleich 3 Trend-Looks kreieren: "desire" für dunkle, pearlige Lippen, passend zum kleinen Schwarzen; "innocence" für den dezenten Casual-Look mit silbernen Glitzer-Effekten und transparentem Hochglanz sowie "passion" für auffallend rote sexy Glamour-Lippen – just to be a diva!
VK: Flacon 4 ml – € 2,75
girls best friend eyebrow kit
All in one: für stylische Augenbrauen
Besonders cool in der kommenden Party-Time: perfekt gestylte Augenbrauen. In dem p2 eyebrow kit ist alles griffbereit, was man dazu braucht: 2 Puderfarben mit passendem Applikator, 1 transparentes Style- & Forming-Gel, 1 Lift-up-Stift zum Anheben der Braue z.B. bei Schlupflidern und 1 Pinzette. In der schwarzen, edel glänzenden Box ist auch 1 Spiegel enthalten. Damit sind perfekt gestylte Augenbrauen garantiert – sogar noch unterwegs auf dem Weg zur Party.
VK: Kit – € 4,95
magic moment LED mascara


Für voluminöse Wimpern
Perfekter geht's kaum: die Wimpern tuschen, selbst wenn das Licht zum Schminken mal nicht ausreicht. Bei der p2 magic moment LED mascara genügt ein Knopfdruck und schon können die Wimpern selbst im Dunkeln Extra-Volumen erhalten. Auch ein kleiner Spiegel ist auf dem Flacon angebracht – einfach genial! Edles Design und Wimperntusche in "pure black" – das ist BLACK DELUXE!
VK: Flacon 6 ml – € 4,25
big drama glitter kajal
Für einen Lidstrich mit Glittereffekt
Für ein trendiges Glitter-Augen-Make-up ist der p2 big drama glitter kajal unerlässlich. Er hat nicht nur eine Glittertextur, sondern lässt sich auch super soft auftragen. Es gibt ihn in 3 angesagten Farben mit schwarzem Unterton: carbon steel, navy stain und atomic lilac. Sein Glitter-Effekt ist ebenso außergewöhnlich wie seine überdurchschnittliche XXL-Länge mit 13 cm.
VK: € 2,45
on stage paillette purse
Stylische Bag in Pailletten-Optik
Eigentlich hat man nie die richtige Handtasche, wenn man auf die Party will. Das wird sich jetzt ändern: wer die glitzernde p2 on stage paillette purse besitzt, hat dieses Problem mit Sicherheit gelöst. Die hübsche kleine Tasche in glittrigem Design passt zu jedem Partylook und sorgt dafür, dass Lippenstift und Kleingeld immer griffbereit sind.
VK: € 2,95
p2 cosmetics BLACK DELUXE! – ab November und nur bis Dezember 2011 exklusiv in allen dm-Märkten und bei Budni erhältlich, solange der Vorrat reicht.